What Vehicle Suspensions We Stock
We stock EFS Suspension products for popular vehicles in Australia, including the Ford Ranger, Mitsubishi Triton, Toyota Prado, Toyota Landcruiser, and the Volkswagen Amarok. We are also constantly working with EFS to expand our catalogue and offer even more suspension products to customers with other models who wish to enjoy EFS suspension products' reliability, efficiency, and robustness. So far, we have added new suspension products and accessories for the Isuzu D-Max and are working towards including other models down the line.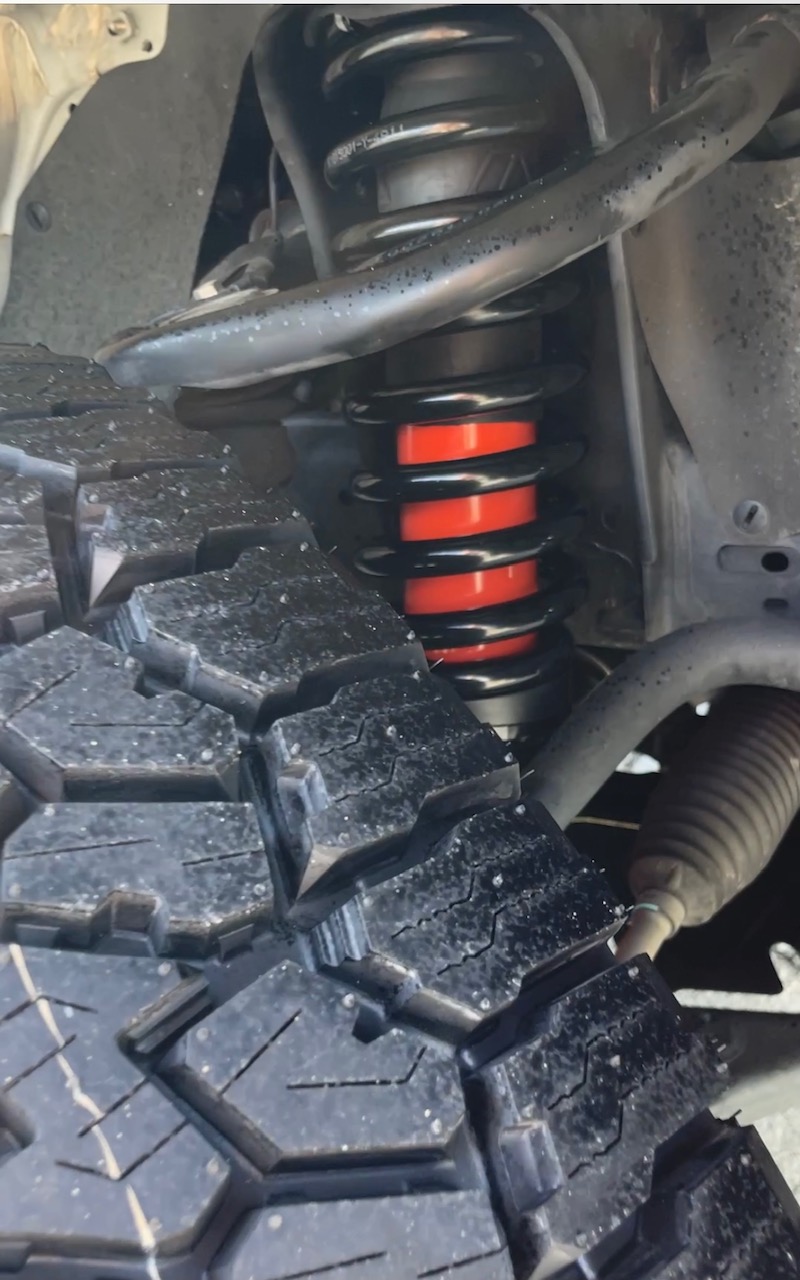 We also stock 4×4 accessories and parts to complement your 4×4 upgrade. We have everything from winches to lights, tow balls, bull bars, and even canopies. We do have seat covers for car interiors and even offer vehicle recovery accessories such as ropes and shackles.
Value for Money
All EFS suspension products and 4×4 accessories in stock are priced at the most competitive rates in Australia. Our goal has always been to offer our customers value, which entails delivering quality products at the best prices out there.
We mean it when we say we have the best prices around, which is why we offer a price match guarantee. So should you shop around for a specific product that we stock and find it cheaper somewhere else, we promise to match the price, no questions asked.
Installation Services
We also offer installation services for your EFS suspension components and any accessories you purchase from us. With our team of highly-trained specialists, we pride ourselves on quality work and a fast turnaround time. We will have your car fully kitted out and ready to hit the road in no time. Also, our rates are some of the best as well.
Why Suspension Gold Coast?
At Suspension Gold Coast, our business is to get you, the customer, the best deals in town and the best products in the market. Working with EFS suspension has allowed us to develop an extensive catalogue of reliable products for most of the 4×4 vehicles that you will find on the road today. However, even as we seek to grow this catalogue, we are constantly streamlining our services, perfecting our after-sales services, and offering the most competitive prices in the industry.
We also always welcome your feedback. It is always very much appreciated. Additionally, we are always ready to assist you if you need any advice regarding what components are best for your car and for your intended purposes.
What to Expect in the Future
Going forward, you can expect more EFS suspension products. We are working towards stocking components for more vehicles to appeal to a broader customer base. We are also working together with EFS to develop even more components to complement the existing line of products. Additionally, we are working with other manufacturers to include even more 4×4 suspension parts and accessories to add some spice to our clients' vehicles. Our accessories catalogue is constantly growing as we work towards becoming the go-to 4×4 accessories one-stop shop.
4×4 off-road suspension components
Look no further if you are in the market for suspension products to do a lift kit or a simple suspension upgrade on your 4×4. At EFS Suspension Gold Coast, we stock nothing but the industry-leading suspension products- EFS suspension. Our team of skilled specialists will also help you with fitting, and should you need accessories to complement your 4×4 upgrade, be it winches, lights, straps, side steps, rails, or even wheel carriers, we have them all under one roof.
Feel free to place an order directly on our website or give us a call to purchase, or even schedule an appointment with us. So have your car kitted out just in time for the festive season on the Gold Coast.