Do I need a lift kit upgrade?
Are you an avid off-road adventuring and want to take your 4×4 ute to remote and challenging landscapes?  Then you definitely should consider upgrading your shocks.  
Not to mention a good lift kit adds that tough aesthetic factor, with a higher ride, and the possibility of larger beefy wheels and tyres.
Of course we always have to remember the added safety benefits a suspension upgrade can offer.  Even with some of the top manufactured 4×4 vehicles the standard suspension could benefit from a suspension upgrade, especially if you plan to take on difficult terrain, towing caravans or carrying heavy loads.
We think it's important you, the 4×4 lover know the right lift kit for your vehicle and how you plan to use it.  So let us help you choose the right shocks for your vehicle.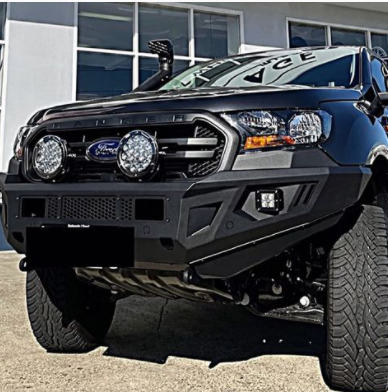 Shocks & Struts – The Basic
Shocks and struts help stabilize your vehicle's movements, enhancing control when you turn, brake, accelerate or encounter uneven road surfaces.
They control the up and down motion of the system, dampening the energy of the spring and suspension. This creates resistance to the up and down motion, so the vehicle doesn't go beyond its capabilities. This makes the ride more comfortable and increases the ability to take on more rugged terrain.
Why get an EFS lift kit upgrade?
An EFS Lift Kit does not just give you a smoother riding experience, but it also gives you that high ride and option for big wheels and tyres we talked about earlier.  Our EFS suspension options are suitable for a range of 4WD vehicles including Ford Ranger & Wildtrak, VW Amarok, Toyota Landcruiser, Prado, Hilux, Mazda BT-50, Isuzu Dmax, Mitsubishi Pajero and many more.

Some of the great benefits of a lift kit 
More ground clearance for off-road adventures

Room for larger beefy All Terrain tyres

Better approach on steep off-road tracks

Greater departure angles

It looks sick!
If you are after the full 4×4 upgrade, then we also stock a great range of driving lights, side steps, bull bars and recovery equipment.  You'll not only look great on your next camping adventure you'll be truely prepared and safe too.
Instead of us going over all the fine details about which EFS 4×4 suspension is the best option for your Lift Kit upgrade, just contact our guys who can explain it all to you.  No obligation… we love to talk about cars just as much as you!  You can chat with us on the phone 07 5572 1711, try our online chat or email us on [email protected]